Drag & Drop Page Builder (OS 2.0)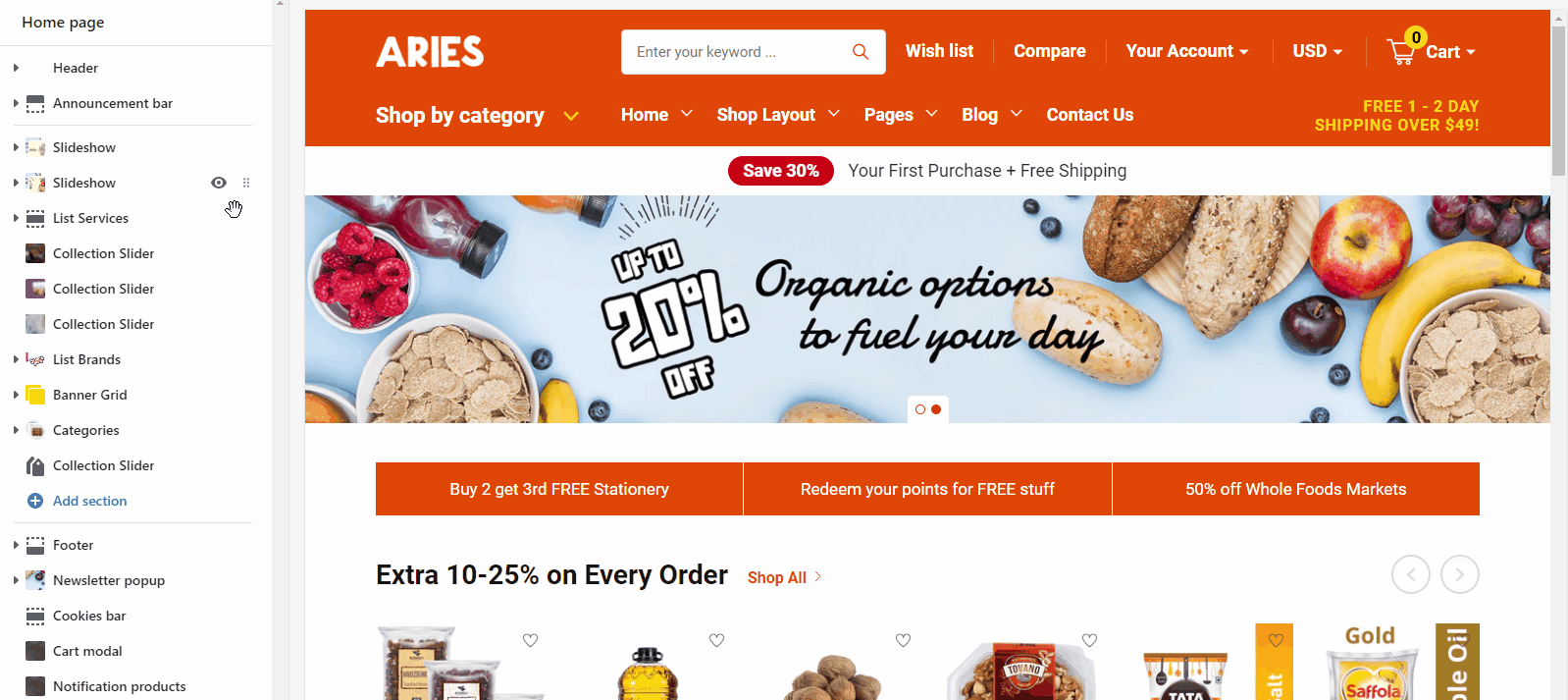 ARIES Theme Features
All the features needed to build a perfect and professional online store. Suitable for all types of stores from small to large business, DNVB stores to wholesale, dropshipping. All are included without additional fees.

Have any Problem?
No worries - Our support service is always ready to help you
Do you new user and you can't install theme?
No worries - we'll install free theme for you

Frequently asked questions
If you have any question, please feel free to post it on our support system
HERE